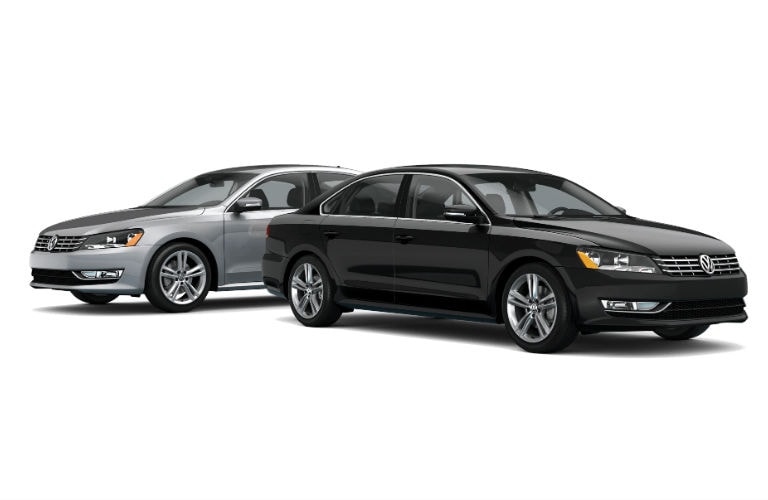 There is a Volkswagen dealer near Belgrade, MT, with a new lease on life. Gallatin Volkswagen has rewritten the script for automotive excellence and they invite you to come along and see the new way things are being done. With a customer orientated focus and a commitment to continually improve, providing a product as good as Volkswagen, compliments our philosophy perfectly. Come and experience being a Gallatin Motor Company customer.
Volkswagen Passat Near Belgrade, MT
When you need a bit more room to fit the family, the Volkswagen Passat is the vehicle you are looking for. With driver assistance features to make your life easier, technology to keep even the most discerning driver happy and safety systems to protect you and the ones you love, there is nothing lacking. Gallatin Volkswagen is your Volkswagen dealer near Belgrade, MT, and we are looking forward to showing you just how easily the Passat will fit into your lifestyle.
Volkswagen Tiguan Near Belgrade, MT
Compact SUVs aim to fit multiple criteria. Some manage, some fail. Don't make the mistake of buying one that doesn't live up to the hype. The Volkswagen Tiguan boasts a 200hp turbocharged engine and available all-wheel drive system to tick all the boxes and exceed your compact expectations. So whether you are tackling tarmac, gravel or snow, the Volkswagen Tiguan near Belgrade, MT, does more to keep you in control and on your way. So make your way to Gallatin Volkswagen and discover the new generation of fun.
Volkswagen Touareg Near Belgrade, MT
The choice of either 64 cubic feet of cargo space, or a full sized luxury SUV. Your needs are met with flexibility and comfort. Heated seats all round, touch screen navigation, premium leather interior, it's all there and at a price that fits the budget. Once you have had a drive of the Volkswagen Touareg near Belgrade, MT, you will appreciate the sedan-like handling with power to spare. Strong enough to handle the big towing jobs, the Touareg can shift over 7,000lbs and with the smooth shifting 8-speed automatic, you will do it without a sweat. Gallatin Volkswagen are happy to share the joy of owning a Touareg with you.
Other Volkswagen Near Belgrade, MT
Volkswagen Beetle Near Belgrade, MT
Volkswagen CC Near Belgrade, MT
Volkswagen Golf Alltrack Near Belgrade, MT
Volkswagen Golf GTI Near Belgrade, MT
Volkswagen Golf R Near Belgrade, MT
Volkswagen Jetta Near Belgrade, MT